2646 S 48 Ave, Yuma, AZ 85364

Listing Provided By Keller Williams Realty Yuma
14565 E 54 Dr, Yuma, AZ 85367

Listing Provided By Keller Williams Realty Yuma
10524 E 38 Ln, Yuma, AZ 85365

Listing Provided By Keller Williams Realty Yuma
13447 E 51 Pl, Yuma, AZ 85367

Listing Provided By Keller Williams Realty Yuma
10764 S Avenida Primavera, Yuma, AZ 85367
Listing Provided By Keller Williams Realty Yuma
10764 S Avenida Primavera, Yuma, AZ 85367

Listing Provided By Keller Williams Realty Yuma
12155 S Paula Ave, Yuma, AZ 85367
Listing Provided By Keller Williams Realty Yuma
12155 S Paula Ave, Yuma, AZ 85367

Listing Provided By Keller Williams Realty Yuma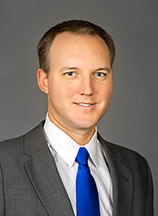 Daniel Jackson
Senior Loan Officer
NMLS# 169485
Direct: 9287267266
Cell: 9285508744
Fax: 9287922231
454 W. Catalina Dr. Yuma, AZ 85364
Hello!

My name is Daniel Jackson. I am a financing specialist with Nova Home Loans. My job is to help you get prequalified and understand your financing options. I would love to talk with you and answer any questions you have. Feel free to call or email me at your convenience.
The pre-qualification process is quick and painless, and comes at no cost and no obligation to you. To get you started, I just need a few basic details:
Full Name
Social Security Number
Date of Birth
Employment and Income Information
I can take this information over the phone or you can hop online to my website and complete a short application – whatever is easiest for you! If you would like to schedule a face to face meeting, I am happy to do that as well.
Here is the website link: https://www.novahomeloans.com/daniel-jackson/Apply-Now
Once I have your application, I will pull your credit and run a full pre-qualification. Then if you would like, we can schedule a time to get together in the next few days and go over all the details in person.

Rest assured, I am going to go way out of my way to help make this as easy as possible for you. I am here to answer any and all questions you have.

I am really looking forward to working with you. Call, text or email any time.